Runaway
our last video clip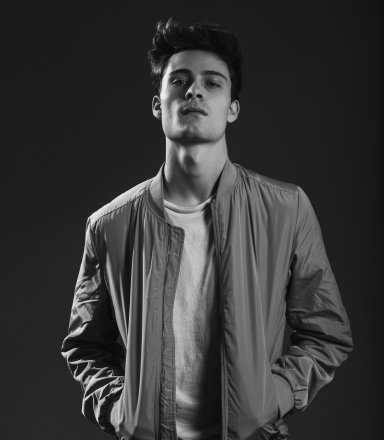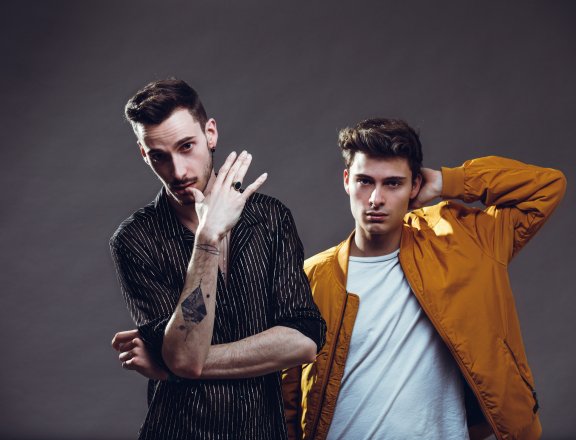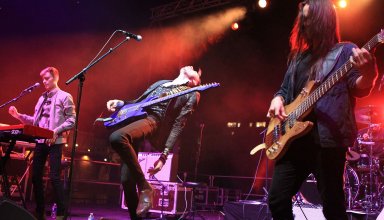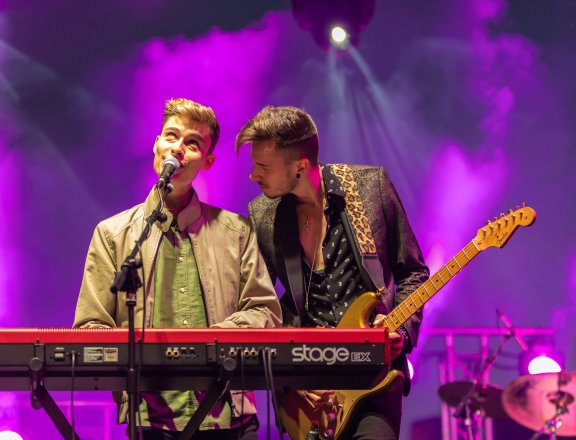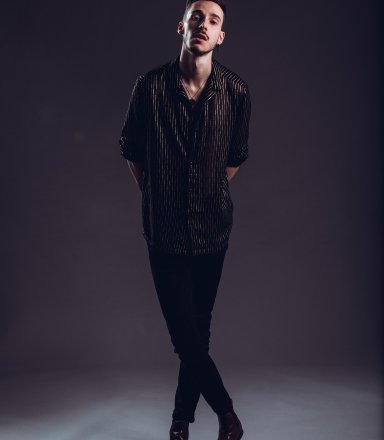 THIS IS SAULTS
In an interview with Music Week, Pete Townshend talked about new talents he often finds on social media and mentioned Saults: "Saults are in a league with The 1975. I found them on Instagram. [They are] authentic and strong"
At the early age of 6, Antoine Saults picked up his first guitar and, shortly after, his younger brother, Greg Saults, decided he would be a drummer. Their dream? Being in a band "like The Beatles". In 2014 their dream came true.
After Antoine heard Axel Castets playing bass guitar at a gig in Bordeaux, he immediately asked him to join his band. Saults was born. The chemistry between the three friends was obvious to all and when Antoine injected his original compositions, a unique and brilliant blend of funk, pop and rock was uncovered.
Throughout 2015 & 2016, they performed constantly across France and Europe, honing their sound and growing their fan-base with their energetic and exciting shows. The release of their 2016 EP and video I Wanna Jam was met with a response which took everyone involved by surprise, not least the three young men: an EP sold in thousands and a show in their hometown in front of 10,000 people!
In April 2017, the band decided to follow in their heroes' footsteps and relocate to London, convinced that the city was the next stage on their incredible journey to conquer the music world. Playing local stages wherever they could, it didn't take long before they were being noticed and gaining more and more plaudits. Inspired by this new way of life and with no time to lose, the band recorded Kelly Ride at Abbey Road Studios. The song was aired on the BBC, London Live Tv when the band were interviewed. Following this release, Saults was on the road with the "Kelly Ride Tour" and hit some prestigious stages like Minehead Festival, Love Supreme Festival…
2019 had been a prolific year for Saults. The band released three auto produced singles: On Our Way, Getting Over and Leave Me Then – this last one revealing a more "pop" aspect in Saults. After spending the summer recording its upcoming EP, the band was on tour in September, with a new line up in which Greg stepped up by becoming the co-lead singer and keyboard player of the band.
But in March 2020, due to the Covid-19, the entire world stopped. The two brothers decided to come back to their hometown in France, and that's where the magic happened. With one goal in mind – "surviving as a young band in this crisis" –, one of their video on Instagram and Tiktok literally blew up and their numbers on socials began to grow significantly. During the pandemic, the band kept on existing thanks to social media and by getting closer to their fans.
At the end of the day, ''it helped us achieving their musical transition'': Saults has become a pop band, without forgetting where their main influences were standing. Their newest single, Stuck in Old Fantasy, the first one after two years of silence, produced by Jack Wilson, has been chosen by the band to mark the beginning of a new era for the Saults' brothers.